Tracks Necklace
$

95.00 Sold Out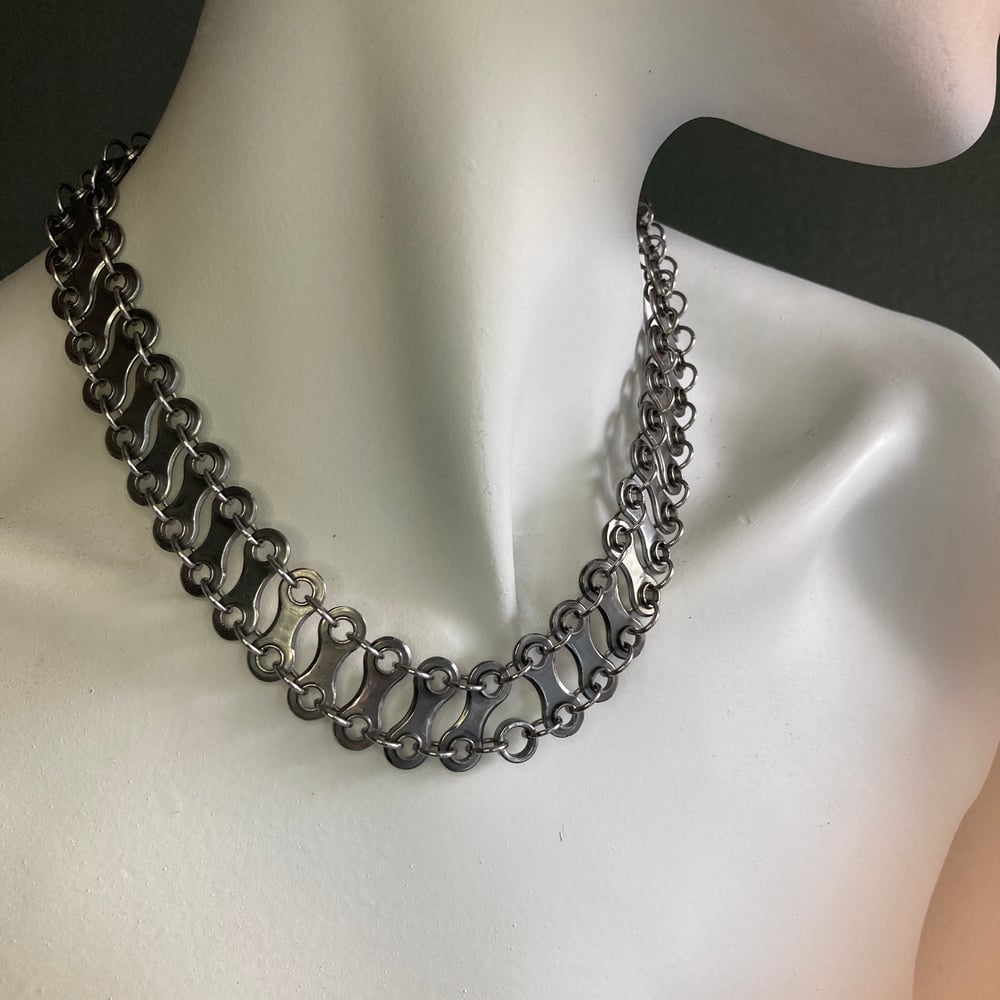 CYCLED Collection
WIRED has developed relationships with several Chicago area bike shops to save used bike chains as they are replaced with shiny, new chains.
This labor intensive collection requires breaking each section of chain into its six original components (2 plates, 2 bushings, 2 pins), plus a multi-step, eco-friendly cleaning and finishing process, then finally assembling these components using stainless steel links.
• Upcycled Bike Chain, Stainless Steel Links
• Stainless Steel, handmade hook clasp
• 16" (please leave note at checkout for custom sizing)
Collected
Cleaned
Broken down
Cleaned
Cleaned
Assembled with stainless links
Cleaned again!
Care Instructions: Most bike chain is made from steel and prone to tarnishing in humid conditions so it is best to keep it dry. It will arrive with a thin layer of protection, To keep it in good condition, rub a very light layer of shea butter or cooking oil. Depending on the chain and the personal products you use, it may turn darker or tarnish, but it is easy to polish it with a Brillo pad, steel wool or a wire brush.
♻︎
U.S. Orders: Free Shipping - Fedex Ground or USPS Priority Mail
International Orders: USPS, $15
Accepted: Visa, Mastercard, Amex, Discover, JCB, Diners Club, Paypal
♻︎
#kmcchain #upcycledjewelry #upcycledbikechain #recycledbikeparts #bikechainjewelry
Share