SunSpot 5 on Adjustable Ball Chain
$

80.00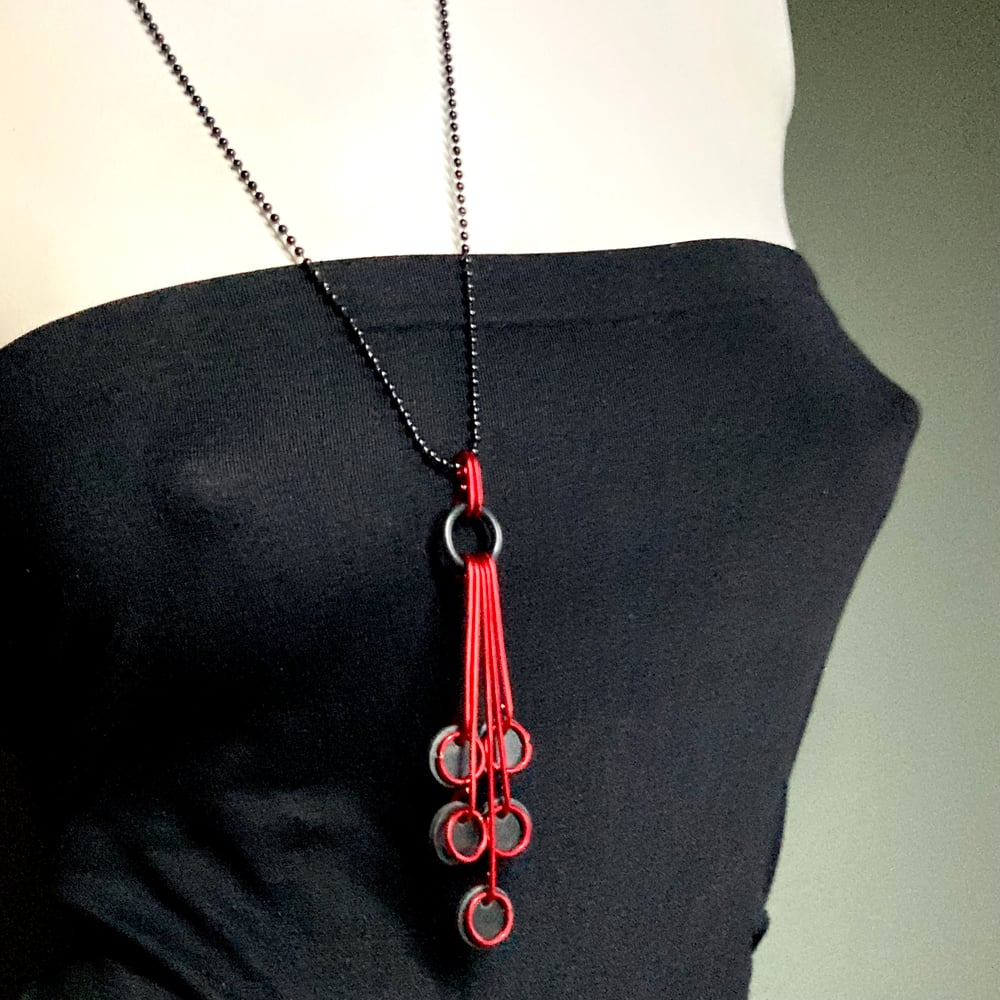 FIRE || Surplus Magnet Wire
Fire it up! Magnet wire is used in alternators, generators, electric motors and ignition coils. This is one of Wired's first full collections, circa 2000. I first spotted a mountain of it at a Chicago salvage yard and made a fast u-turn and a trade for tequila. Over the years I have sourced both salvaged and surplus wire.
An excellent option for those who have metal sensitivities, the copper wire is protected by an enameled polyester resin coating. Not only does this give it vibrant color, but also acts as a barrier between the copper and sensitive skin.
• Adjustable Black Ball Chain with Rubber Washer Slide
• Reclaimed Enameled Copper Wire
• Reclaimed Rubber
Care Instructions:
wash gently with mild dish soap and a soft sponge.
♻︎
U.S. Orders: Free Shipping - Fedex Ground or USPS Priority Mail
International Orders: USPS, $15
Accepted: Visa, Mastercard, Amex, Discover, JCB, Diners Club, Paypal
♻︎
#magnetwire #alternatorwire #copper #redjewelry #copperjewelry #upcycledjewelry #sustainabledesign #wiredresistance #wiredjewelry #wired #hypoallergenicjewelry #divergent #peoplemagazine
Share