One of A Kind SPIRIT Necklace
$

275.00 Sold Out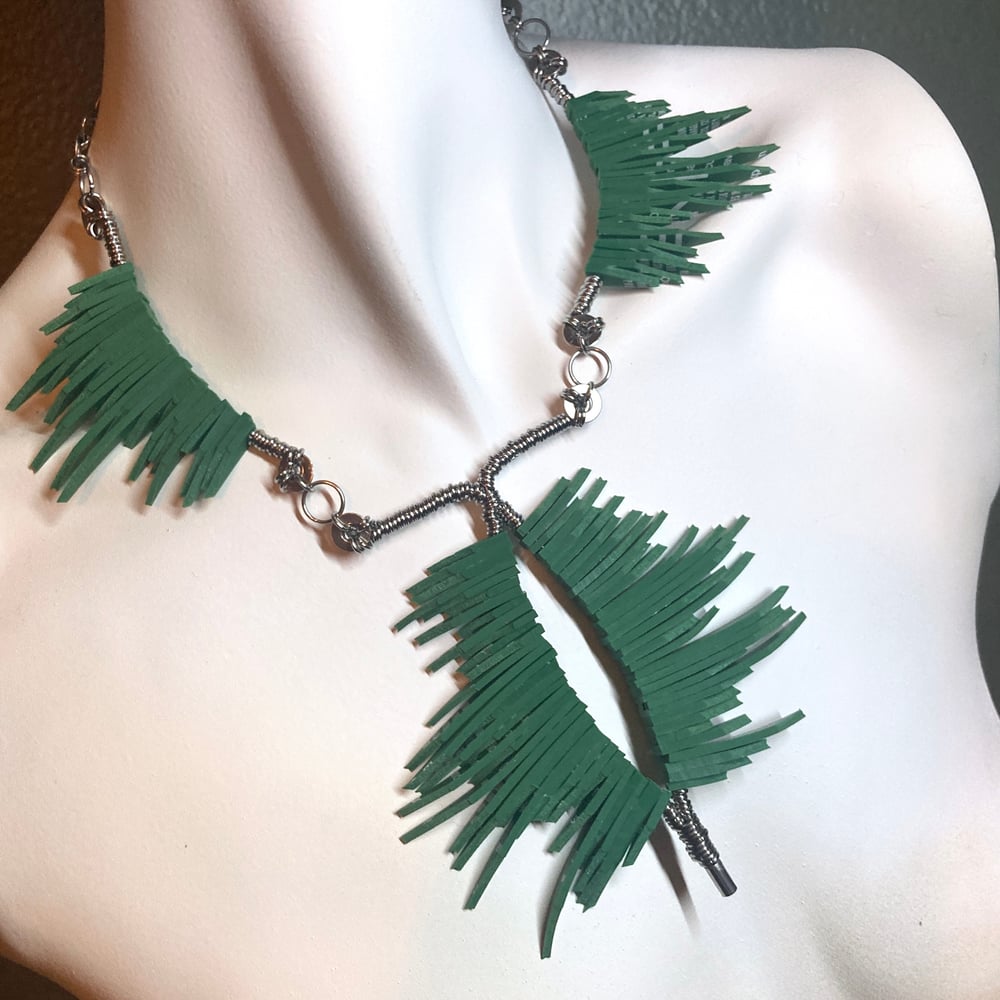 One of a kind, labor of love piece. I picked it up and put down for the last two years and finally finished it!
• Upcycled, rubber, EFFEN Vodka Labels
• Stainless Steel Wire and Jumprings
• Strong, Magnetic, Stainless Steel Barrel Clasp
• 17.5" neckline, 4.5" drop - Please message at checkout for custom sizing.
SPIRIT
Upcycled EFFEN Vodka Labels || Stainless Steel Wire
Cheers! This collection takes its materials from the upcycled labels of EFFEN Vodka bottles. Since it's dangerous to use a utility knife while intoxicated, we're leaving the drinking to the many patrons of local music venue, Metro, who is partnering with Wired to collect the empties.
Care Instructions:
wash gently with mild dish soap and a soft sponge.
♻︎
U.S. Orders - Free Shipping - Fedex Ground or USPS Priority Mail
International Orders: USPS, $15
Accepted: Visa, Mastercard, Amex, Discover, JCB, Diners Club, Paypal
#upcycledjewelry #effenvodka #rubberjewelry #wiredresistance #wiredjewelry #sustainabledesign
Share