Gasketcase Bracelet OOAK - 7.5"
$

110.00 Sold Out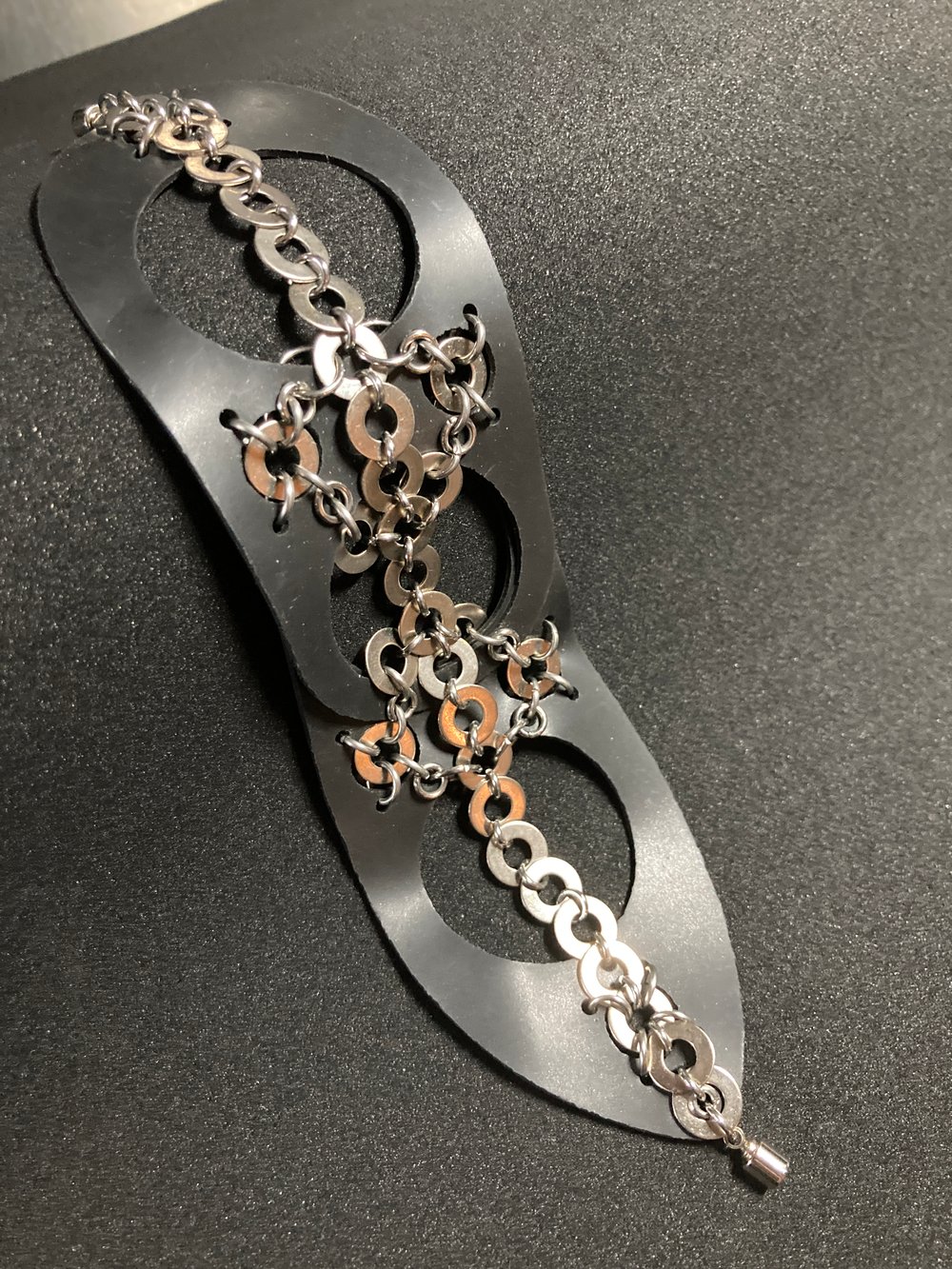 GASKETCASE
Who is crazy for gaskets? We should all be. Gaskets are everywhere, sealing up some of our most practical products, like cars, planes, pumps, and much of the machinery that runs our daily lives. But, sometimes mistakes are made, which is how Wired ended up with a giant box of neoprene gaskets. The stainless steel components were given to me by a nice man who worked at a local t-shirt manufacturer and were unused part replacements for the equipment.
Care Instructions:
wash with a mild dish soap. Air dry, Rub with a light coat of fragrance-free oil, such as a cooking oil, or shea butter. This will keep the rubber supple and black.
• Reclaimed Rubber
• Stainless Steel Components & Links
• Super strong magnet clasp.
• Length 7.5"
♻︎
U.S. Orders: Free Shipping - USPS Priority Mail
International Orders: USPS, $15
Accepted: Visa, Mastercard, Amex, Discover, JCB, Diners Club, Paypal
♻︎
#upcycledjewelry #rubberjewelry #sustainabledesign #stonebrewery #gasketcase #neoprene
Share