Nyssa's Serpentine
$

155.00 Coming Soon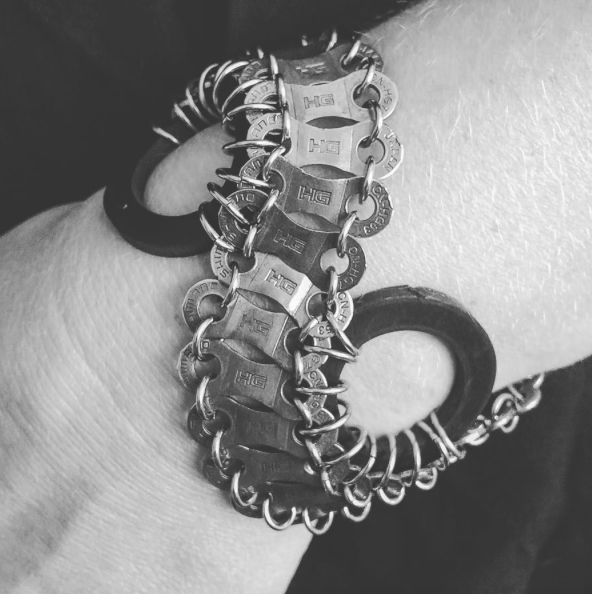 CYCLED - Sea Level Collection
Upcycled Bike Chain || Stainless Steel Links || Magnetic clasp
7" (please leave a note if you would like different sizing)
Comes with chain to convert bracelet to necklace by attaching the ends on the chain to the bracelet magnets.
This part of the Cycled collection is inspired by many underwater adventures around the island of St. Martin.
U.S. Orders - Shipping Included - Fedex Ground
International Orders: USPS, $8 ($2 with another item)
Accepted: Visa, Mastercard, Amex, Discover, JCB, Diners Club, Paypal
♻︎
(wired) has developed relationships with Chicago area bike shops to save used bike chains as they are replaced with shiny new chains.
This labor intensive collection requires breaking each section of chain into its six original components (2 plates, 2 bushings, 2 pins), a multi-step, eco-freindly cleaning and polishing process, then finally assembling these components into many different jewelry styles.
Please note: bike chain links will vary in appearance and color depending on the brand of chain.
#kmcchain #upcycledjewelry #upcycledbikechain #recycledbikeparts #bikechainjewelry
Share